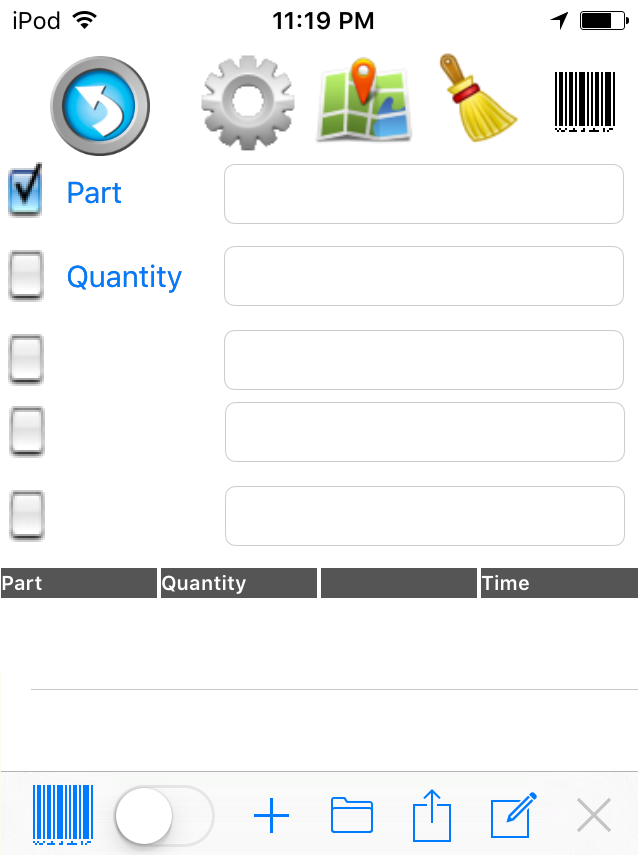 Scan to Spreadsheet
Even offline you can use it to collect
data into a spreadsheet
Scan to Spreadsheet with our app
Isn't it great to find something that solves an annoying business problem?
You can scan barcode information, such as inventory, receiving, or attendance into a spreadsheet. The feature that makes Scan to Spreadsheet attractive to so many of our customers is the ability to use it offline.
Using it Offline
For example, there's a solar company that uses the system because many of their workers are out in the field without cell or internet. They scan the solar panels that they are working on and update the spreadsheets on their phones. When they are done for the day and back in cell range they email the spreadsheet to their service department.
Easy! Right?
It's as Simple as
Scan (to add information to the spreadsheet)
Email or share it to whomever you need when you're connected!
Most useful app!
by Another event admin
We love the scan to spreadsheet app! We use the app to scan entry tickets to an event. The app provides a date/time stamp for each ticket scanned. This provides very useful data for marketing and long-term planning. Love this app!
Struggled with what I was trying to accomplish but their customer service was awesome and gave me step by step instructions and even created the first steps of my project so I could take it over and finish. Life savers!
Get the Scan to Spreadsheet App.
Need more features or a white label product? Then it's time to drop me a line!