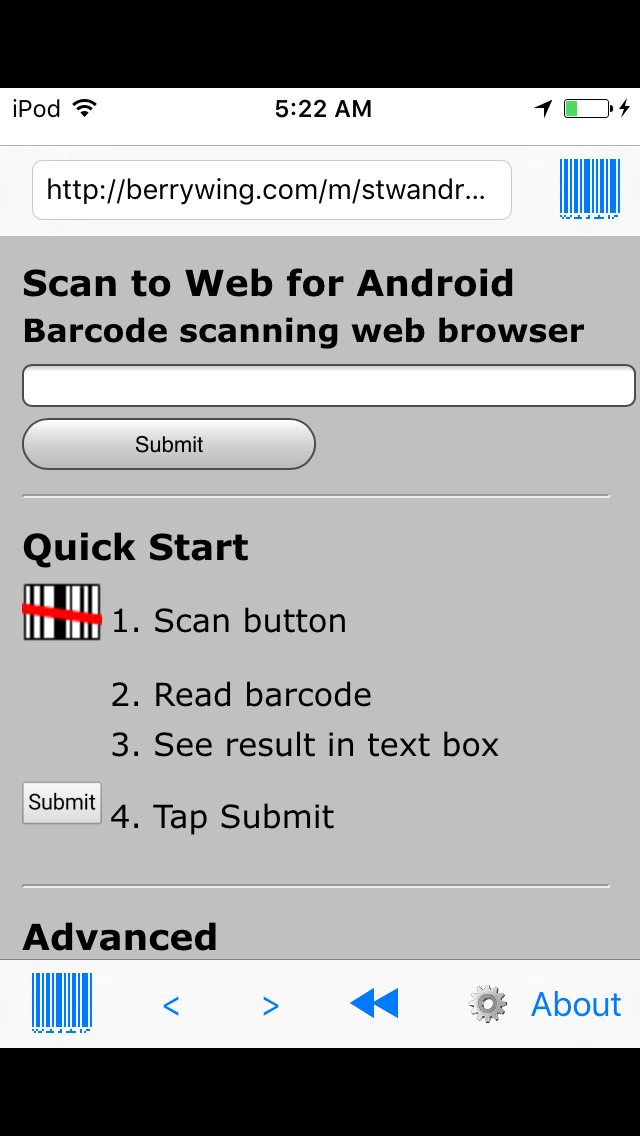 Scan to Web
Easily scan information into an online form or database
Scan to Web with our app
Yes, really! You can use your mobile device to scan information into an online form or a business database with Scan to Web.
Our flexible scan to web app can be used for a variety of options including:
Google Forms
Google Forms have a live view or "survey" that can be used with Scan to Web. Now you can scan a barcode and the form will save that as a new row in a Google Sheet. All of it is done in the cloud with no typing by the user.
For example, Teachers use Google Forms to do inventory on homework assignments that are turned in. The assignment would have the student's ID barcode on it. They scan the barcodes in and with a quick VLOOKUP in the Google Sheet and bam! They know who hasn't turned in their assignment.
Software Web Forms
Most high-end web/cloud based business software (SAP, Navision, Axapta, etc) have web forms to collect information directly into the business software database. Guest what? You can use Scan to Web to scan information into that form.
For example, one client uses this app to track cages used in their laboratory. Instead of investing in $100+ barcode scanners, they use a smart phone with our Scan to Web app. As a cage is moved from lab, cleaning, storage, and back to the lab they are scanned into the app with no hand typing of the cage numbers for accuracy.
The Scan to Web (and Scan to Spreadsheet) app has come in very handy for me this year. No need for a small school district to spend lots of money on fancy barcode readers when a few dollars spent on an app will do. Here is a quick video showing what I've been doing today as I get our new Chromeboxes set up for our computer labs.
Wanda of Ignition Edu
Need more features or a white label product? Then it's time to drop me a line!