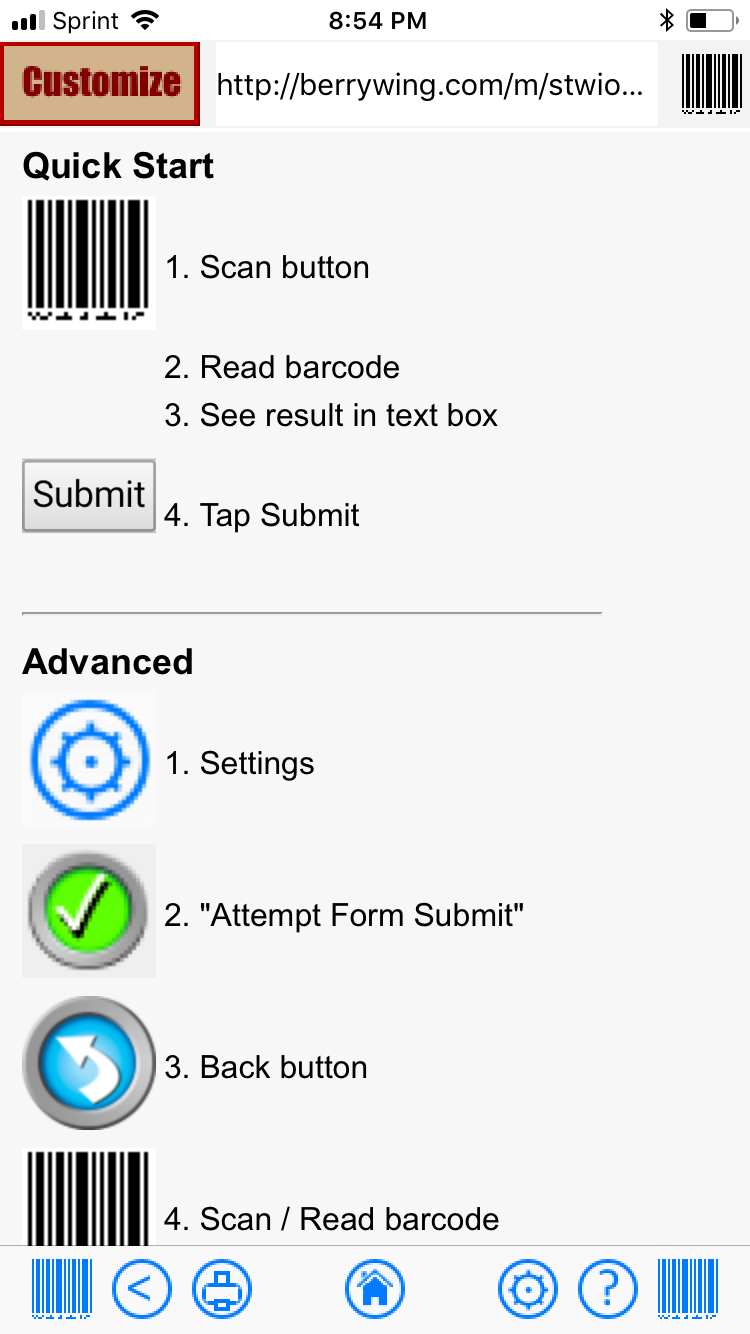 Scan to Web
Scan information into an online form or database
Use our revolutionary features to make work, inventory, maintenance, all go faster
Download for free. When you're ready to get serious with Scan to Web, you can sign up for the Monthly or Annual subscription
THE App to Scan to Web
This is the app for scanning information into an online form or database & we didn't stop there!
We've got great features, like:
Speak to web - Voice to text in your forms!
Tab to next - Cursor moves to next field after scan.
Duplicate scan check - to ensure reliable information.
Javascript after scan - For web developers who want complete control after scan.
Find out all the great things that Scan to Web can do:
Software Web Forms
Most high-end web/cloud based business software (SAP, Navision, Axapta, etc) have web forms to collect information directly into the business software database.
Guess what? You can use Scan to Web to scan information into that form.
For example, one client uses this app to track cages used in their laboratory. Instead of investing in $100+ barcode scanners, they use a smart phone with our Scan to Web app. As a cage is moved from lab, cleaning, storage, and back to the lab they are scanned into the app with no hand typing of the cage numbers for accuracy.
Google Forms
Google Forms have a live view or "survey" that can be used with Scan to Web. Now you can scan a barcode and the form will save that as a new row in a Google Sheet. All of it is done in the cloud with no typing by the user.
For example, Teachers use Google Forms to do inventory on homework assignments that are turned in. The assignment would have the student's ID barcode on it. They scan the barcodes in and with a quick VLOOKUP in the Google Sheet and bam! They know who hasn't turned in their assignment.
And, Don't just take our word for it. See what our app users are saying: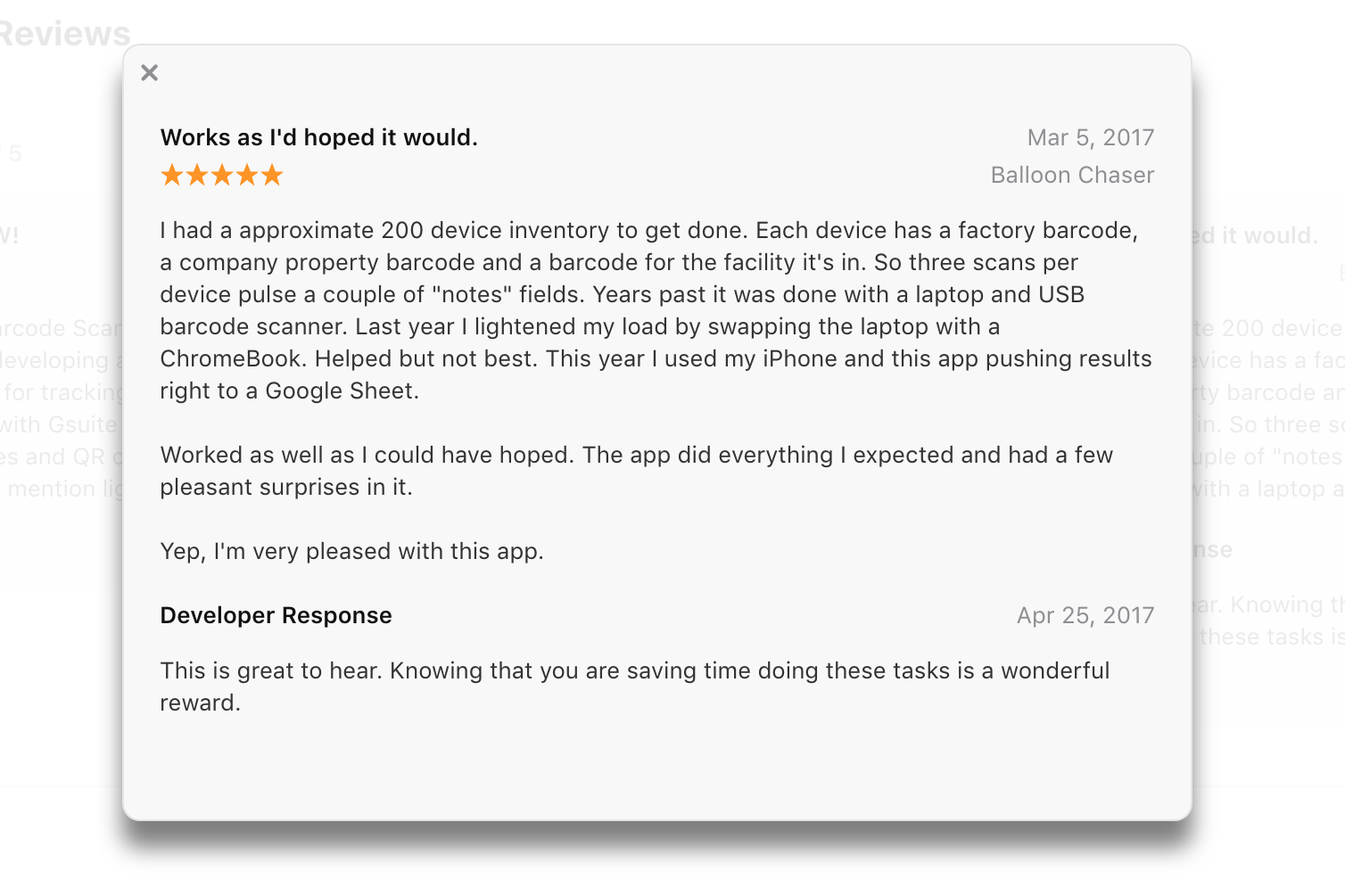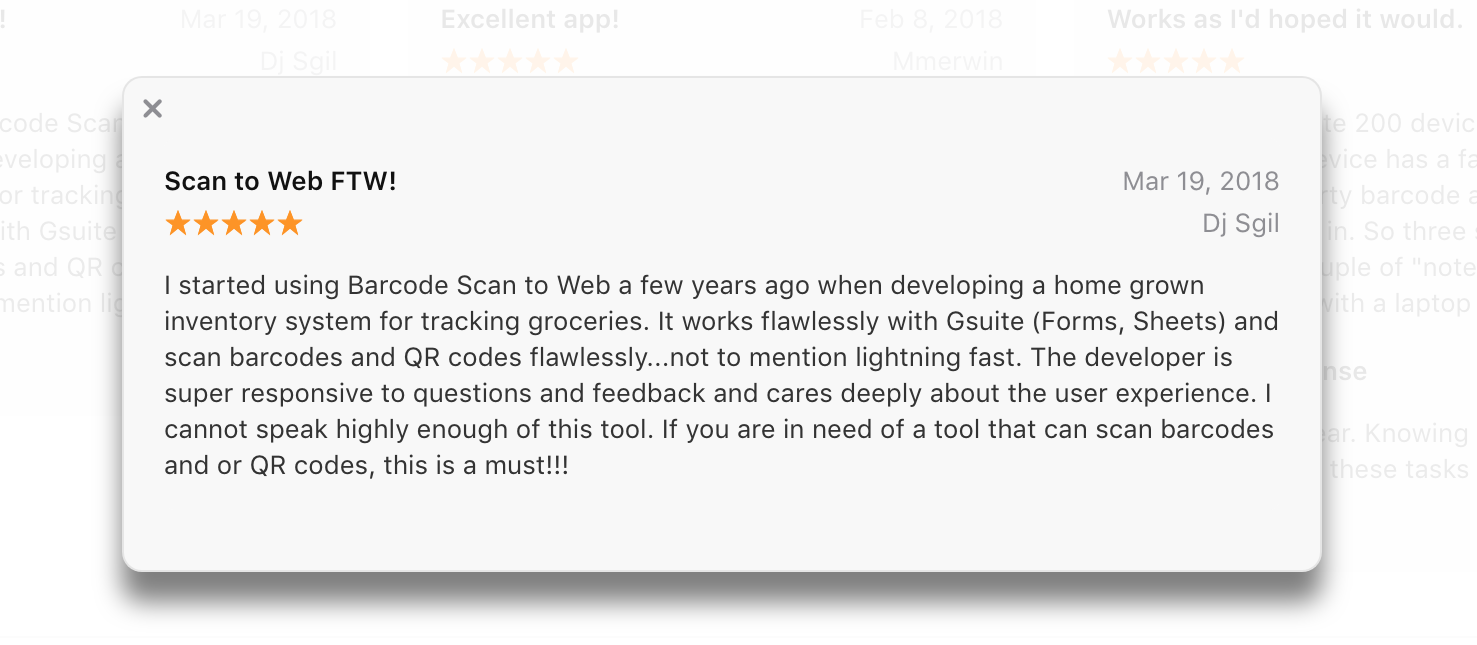 Need more features or a white label product? Then it's time to drop us a line!