At Berry Wing, we've been working hard on our mobile apps, to make sure they work great for you!
Please drop us a line before you review our apps
We love our app users! They've given us some great feedback over the years that helped us make our apps even better.
Our Mobile Apps
We had a five-star review recently with one request, that our Scan to Spreadsheet app be able to scan QR codes. Good news! It already does!
What's Going on with Scan to Spreadsheet
We've spent a lot of time developing our apps, especially Scan to Spreadsheet because we've had thousands of downloads and we want to make it the most useful scanning app on the market.
Even App Picker gave us a great review. "…none can match the efficiency of Scan to Spreadsheet." Thanks App Picker!
Our advanced product can even scan complicated codes like DPMs. And users are often surprised and appreciate the GPS feature on Scan to Spreadsheet.

Negative Reviews
Everyone hates negative reviews, but more than that, when we see a review about something not working, we know that it's something that can be fixed. Every negative review is from someone who didn't ask for help. And, we love to help! We're happy to turn that 1-star into 5!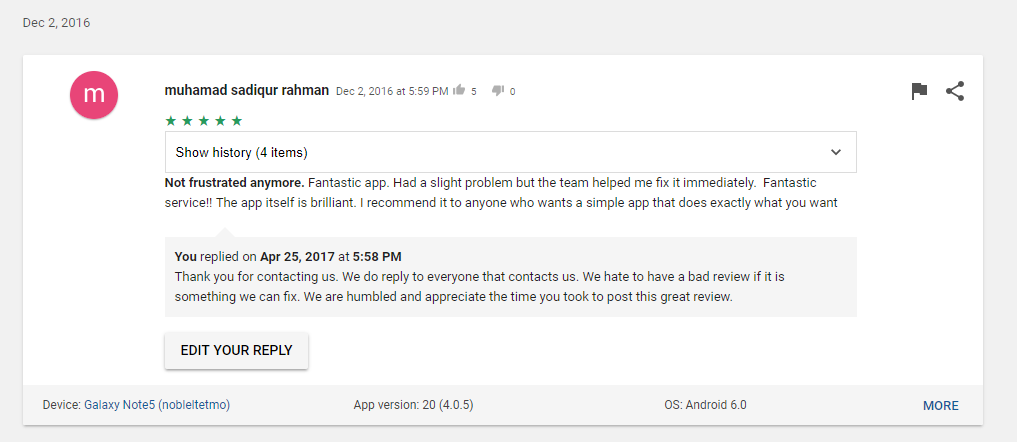 Next time you check out one of our apps, Please email us if you have a technical support issue. Send us your questions, screenshots, and any samples. Email is great because we can provide you with step by step answers to your problem and sometimes even a video demonstration.