We're excited to see so many ideas come out for wearable tech, but what products work as a barcode reader and save us time? Let's take a look!
Expectations for Wearable Tech
Our expectations of wearable tech have been very high. Unfortunately, we were hyped on the future of this tech, probably from seeing futuristic possibilities showing up on our favorite sci-fi shows and were disappointed in reality. Case in point, Google Glass.
Google Glass was and is a magnificent piece of technology very far ahead of its time. Yet it did not meet expectations. We've been indoctrinated to think a wearable display such as Google Glass will stream constant information to us like the heads-up display on a spaceship. When in reality, the Google Glass provides information like the fuel gauge on your car. Therefore it failed because it was practical when it was expected to be futuristic.
This has to do with that whole Hype Cycle, as demonstrated by this super cool graph: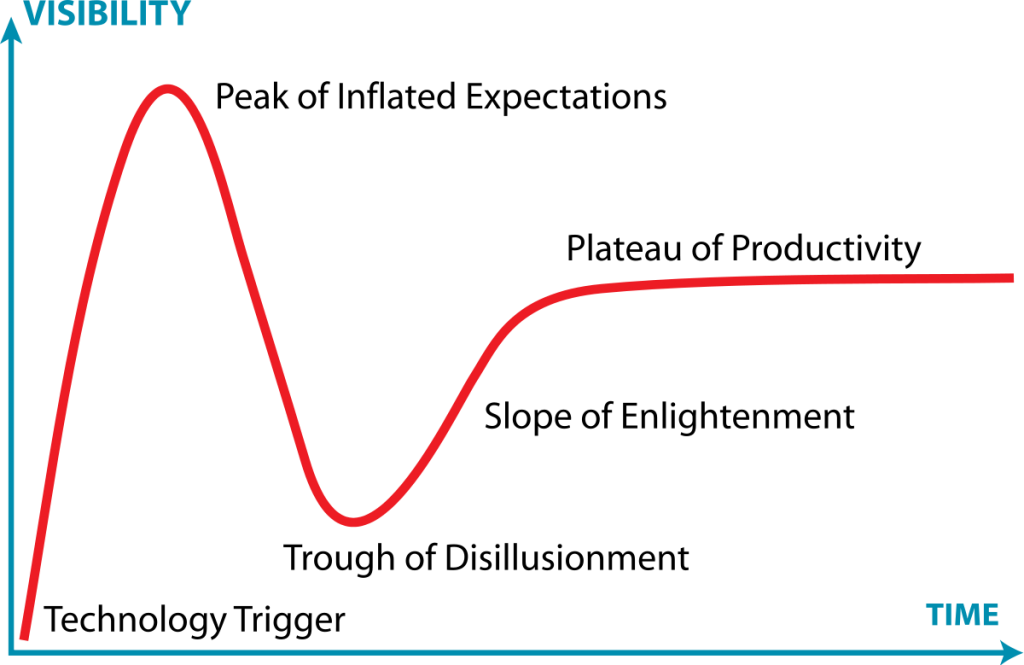 It doesn't help that a lot of tech doesn't integrate seamlessly with our lives or our fashion sense. Take for instances the bad guy space cop look, or the bug-a-loo.
Good Wearable Tech
Good wearable tech should be hands-free and shouldn't make you look like you're arriving from outer space. For example, these new glasses coming from Intel are more intuitive and create a simple tool that's easy to use. Check out their video:
Another great example is the Vuzix tech called the Blade:
What about Hands-Free?
What's so great about hands-free? Imagine that you are picking up and moving boxes, searching for something for your latest inventory. Instead of putting everything down to data enter information into a computer, you can talk into a headset, scan barcodes with a ring, or use any one of a number of wearable options.
Simply put, wearable tech means your hands are free to do other tasks. Look at how easily a phone headset or Bluetooth earpiece was adopted because 20+ years ago you had no choice but to hold a telephone receiver to your ear with your hand. Or when you needed two hands; holding the received by scrunching your shoulder to your head. Chiropractors loved this.
Hands-free = increased productivity
Hands-free tech and Barcode Readers
Right now your smart device is not hands-free. So it's not always practical to use a smartphone during tasks requiring data entry.
Our apps, like Scan to Web, use the camera on your device to scan barcodes. Totally not hands-free. The good news is that with a less than $100 investment anyone can make it hands-free.
For example, as you can see in the photo below, you can use an exercise armband to wear your phone on your forearms so you can see the screen. Now, using a ring scanner you can scan the barcodes on boxes and can move through them quickly. 
Other hands-free options include using our new Speak to Web option with Scan to Web. You can fill out forms on the web by talking to our app. 
Every day there are new apps, hardware, and ideas that are meant to make our lives easier. So, keep an eye not just on tech, but what can it do for you on practical terms!
If you want to hear more about our Scan to Spreadsheet or Scan to Web apps, contact us for more information, or download them for a free trial. Meanwhile, we'll keep an eye out for great tech that can help us all get through barcode scanning faster.